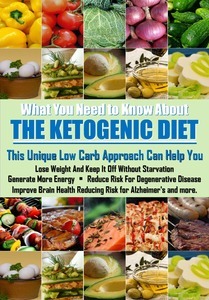 The Ketogenic Diet has become popular in recent years. It has been connected to:
Effective weight loss without starvation tactics
Reducing Risk for Alzheimer's and Other Age Related Nervous System Disorders
Lowering Risks for Heart Disease and Even Cancer and more!
This free 30 page report tells you all you need to know to make an intelligent decision about whether to pursue this dietary plan or not. After reading this report you will have all the facts about why this diet is popular, how it works and whether it is for you….