Welcome to Natural and Organic Solutions!
The main purpose of this site is to emphasize the practical part of using nature, natural methods and products of the highest quality to address health related issues.
The focus will be on things that work on a practical level. No weird energy trips or out of the body experiences will be emphasized. Just what works.
Topics will be about:
Healthy, Non-Toxic Solutions for everyday health related issues.
Healthy eating and diets.
Natural living topics with the emphasis on non-toxic and high quality.
Organic and natural gardening methods and topics that increase your ability to live sustain yourself and family independent of the need to use external resources to best take care of yourself.
Will occasionally drop in a recipe suggestion or two but the emphasis will be on the principles behind the practice. Resources for recipes are freely available on the internet and in written form already. Why add to the clutter when I can just point you to the sources.
If you have questions or ideas on what you would like to see addressed from a natural solution perspective, shoot me an email at support@naturalandorganicsolutions.com with Question from Natural Solutions in the subject field.  I'll do my best to make sure I get you an answer to your questions from a natural solutions perspective.
About Me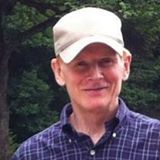 Father of 4 children raised with a natural emphasis. All are adults now. All are healthy productive citizens. I have 5 grandchildren.
Ran a community based natural foods center with my ex for over a decade. Taught publicly often on natural health topics.
My ex and I prepared all natural, vegetarian-oriented monthly dinners for an average of 80 people per dinner at a local community center, sometimes as many as 150 for over a decade.
Presently, my dietary practice is not vegetarian although I have at points in time been strict vegetarian (even tried vegan for about 5 years) and understand that perspective from actual practice as well.
My ex still cooks for clients and teaches nutrition at a local Community College. I was a certified Shiatsu massage therapist and nutritional counselor for over a decade and have a B.A and M.Ed. from a major University.
To Your Best Health!
Terry