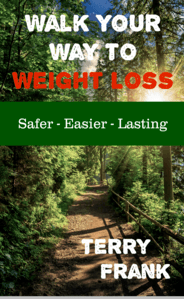 Weight Loss has become a major issue in recent years in the U.S.
Walking can be an effective way to weight loss.
Walking is effective because
Does not require training or specialized equipment.
Can be started right away
Can be fit into just about anyone's schedule
Is an enjoyable activity that can be done alone or with partners
Can be done nearly anywhere
Free 16 page report will get you started with your walking program the right way telling you:
Why walking works more effectively than running long-term
How you can get started the right way
The correct walking technique to use
Tracking as a way to keep you going
Best time to schedule your walking program and more….
Sign up below to download your free report right away!